#AceNewsReport – Mar.23: This is an update from earlier as #police stop attempted car-ramming attack vehicle contained guns and explosives #police have said – #AceNewsDesk reports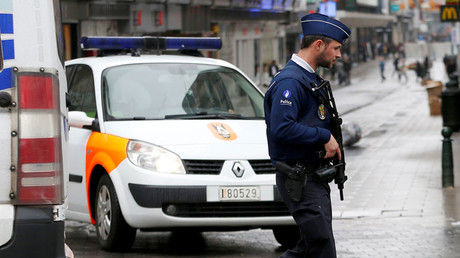 RT News reported that Belgian police stop attempted car-ramming attack in Antwerp a person has been detained in Antwerp, Belgium, after attempting to drive his car into a busy shopping street at high speed, according to #police.
#PTV #Police: Man arrested trying to drive into crowd in Belgium's Antwerp. The man is French national; weapons and explosives found in vehicle https://t.co/ICU59EvskU
https://twitter.com/BREAKING_PTV/status/844937378649268226
EDITOR NOTES: Thanks for following as always appreciate every like, reblog or retweet also our newspaper is added with all our posts daily below: Private Messages to https://t.me/acechatnews
All our other main news can be found Ace News Services Our #Breaking144 news as it happens when it happens can be found at #AceBreakingNews
Need PC Help or Advice on Security or Protecting Yourself Online Visit: AcePCHelp.WordPress.Com and leave a message.
Featured writers posts here:Ace News Room ​Our daily newspaper is here : Ace Worldwide News
Ace Share News