#AceNewsReport – May.04: I learned a long time ago that God moves in mysterious ways and he is the word .. This can be either GOOD or EVIL in mankind BUT one thing I did learn NEVER EVER TAKE NO FOR AN ANSWER … Well the PM, who issued a hard-nosed statement after formally dissolving Parliament, believes European politicians are hoping to influence the British general election results through intimidation so it's time for her to say NO and mean it .. Here's is what happened on Wednesday Editor #AceNewsDesk reports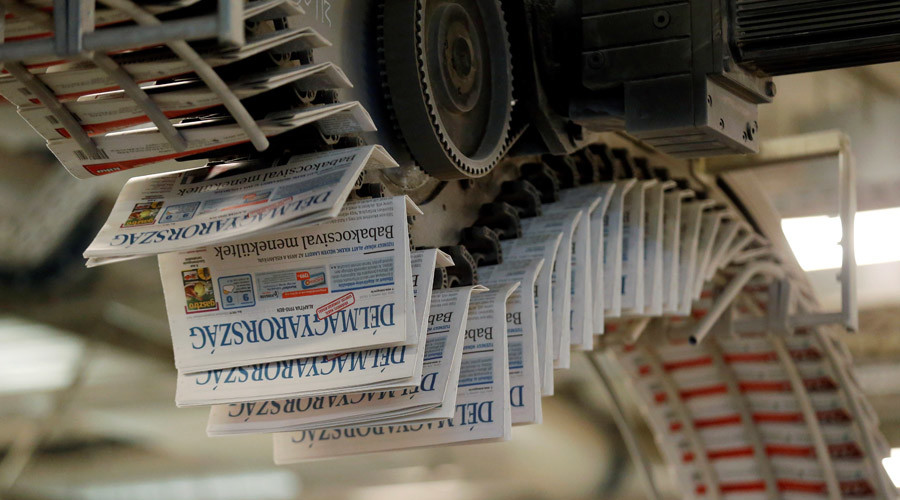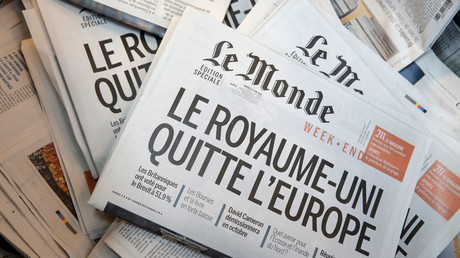 European press split by mockery & worry on Brexit Day
Many of the European Union's largest newspapers featured on their front page May's claims that Brussels officials are making "deliberately timed" threats.
Theresa May's war on Brussels: How Europe's media reacted "The tone is rising dangerously between London and the European capital,"French daily Le Figaro said on page one.
Belgian De Tijd, too, wrote of the growing animosity between Downing Street and the Eurocrats, describing the discussions between May and European Commission President Jean-Claude Juncker as "tumultuous."
On its front page, it featured a picture of the EU's chief Brexit negotiator, Michael Barnier, next to the words "hard talk over bill of 100 billion euros."
Barnier has been preparing to lock horns with UK Brexit Secretary David Davis over a divorce bill of £84.5 billion ($108.8 billion) owed by Britain to the EU.
The German Frankfurter Allgemeine also led with the story in its print edition, while updating it with May's later comments online. The paper also thought the "tone between the EU and the UK is getting more and more harsh."
"Even before the start of the official Brexit talks, the mood between the EU and the UK is poisoned. On both sides a bunker mentality solidifies: us versus them. This is dangerous," wrote fellow German daily Sueddeutsche Zeitung's pundit Christian Zaschke.
Meanwhile, the Spanish press said May had "decided to throw down the glove," accusing Brussels of interference in the general election.
El Mundo led with the headline: "May attacks EU."
"Without naming names, May's words are interpreted as a direct affront to the President of the European Commission. The previous day, as a warm-up, May herself recalled how Juncker was going to discover very soon that he is dealing with 'a bloody difficult woman,'" the paper added.
It even described the relationship between Juncker and May as a "duel" and an "open war."
"The train can derail at any moment and Brussels does not intend to encourage triumphalist mirages across the Channel," another Spanish paper, La Razon, said about the tension between both governments.
EDITOR NOTES: Thanks for following as always appreciate every like, reblog or retweet also our newspaper is added with all our posts daily below: Private Messages to https://t.me/acechatnews
All our other main news can be found Ace News Services Our #Breaking144 news as it happens when it happens can be found at #AceBreakingNews
Need PC Help or Advice on Security or Protecting Yourself Online Visit: AcePCHelp.WordPress.Com and leave a message.
Featured writers posts here:Ace News Room ​Our daily newspaper is here : Ace Worldwide News